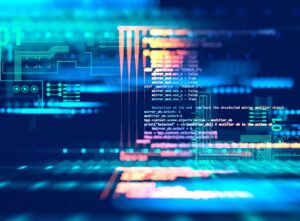 We are sold a Porsche of a software system, but we get a kit to a Porsche, instead.
Read InfoSurf top tips for successful rollouts —  small efforts upfront reap big rewards down the line when you need the success the most.
Co-written by Founder, Jenny Jones, and freelancer, Julia Merrill.
Software rollouts are common in every enterprise, with many businesses opting to introduce new and innovative software on a regular basis. In an age where new tech solutions are popping up and growing left and right, it's no surprise that businesses want to use the best possible tools to benefit their ventures.
The Bad News: Software rollouts almost always adversely affect the workforce, sometimes for years after the initial change. When that happens, the desired effect of innovation and productivity is lost for those years or longer.
The Good News: Software rollouts that do go haywire have several common characteristics that are easily avoided with a little bit more time in the right directions at the very beginning…
If you implement these top three tips from InfoSurf, you might just find that your software implementation goes even better than you hoped for.
Streamline Communication from Planning Stage On

Early feedback, criticism, and input are extremely important when it comes to any type of software rollout.  Mock runs of your software with both the software team and the people who will do the work ahead of time will allow the entire team to field potential challenges and open questions.
Just because you've outsourced building the software, recruit technical leads for each part of your business that's expected to use this software. Technical leads need to be experts in their work area, not the software system. As small as a 10% investment of time during the software scoping and building process from your team experts can immeasurably improve the success of the software launch.
Unfortunately, communication can be difficult if you are unable to collect and organize the submissions you receive from your workforce pre-rollout. To avoid this problem, choose an individual to serve as a communication manager for the duration of the rollout. This makes it easier to organize feedback from staff and pinpoint exactly where common problems are occurring so they can be promptly fixed.
Don't Be Afraid to Invest in Consultants
The process of rolling out new software, even with the most tech-knowledgeable team possible, is a difficult task. To avoid potential pitfalls in planning, as well as the actual software rollout, consider hiring a software consultant like InfoSurf's consultants. The vendor you choose to develop your new software may also have options available for software-specific consulting. If you store any sensitive data — employee social security numbers or customer credit cards — you should hire a cybersecurity company to review your software changes and identify gaps that expose your company to data breaches.
Regardless of who you choose, the professional you decide to hire should be knowledgeable about your use cases, software, vendor, and company needs. They should also be able to help you plan for the inevitable hurricane that sweeps through your company in the twelve to eighteen-month period it takes for new systems to deploy.
Employ the Right Financial Software
If your software rollout has an intended goal to grow your business, it may be time to up your financial software game. When your software rollout occurs, you could experience significant growth in a short amount of time.
If your accounting and finance departments don't have the right tools to manage that growth and keep everything organized, you could run into some problems. ZenBusiness recommends looking into processing platforms like Braintree (not to mention other software for cybersecurity and project management).
A considerable amount of planning precedes a software rollout. To ensure you're able to navigate the challenges that are bound to crop up, prepare your team! By soliciting feedback early and often, working with your software consultant to anticipate problems, and a robust financial management system, you'll be in a better position to calm the waters and benefit from such a major transition.