//InfoSurf Collective//
Collectively, we practice, as well as preach, how to navigate the information age: all analyses – regardless of source – are models with assumptions, limitations and unexpected consequences.
Rather than consistently experience surprise at misalignment between reality and "the plan", expect it and surf your results with an open, skeptical mind. Tune where possible, reconstruct if possible, make anew if impossible.
We surf whatever oceans of data suit us.
We can teach you to surf your oceans of data.
We are proud to be a business supported by the United States' Small Business Administration and Oregon's economic development agency, Business Oregon, through their programs for  certified women-owned businesses and businesses in historically underutilized regions.
//InfoSurf Leadership Team//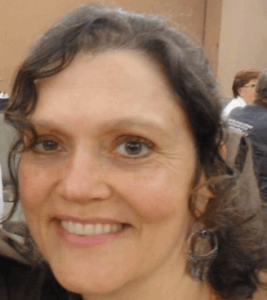 Jenny Jones is a retired software engineer who spent 20 years in the Boston startup world after completing her first round of graduate studies in mathematics. She attained her MBA during her software tenure.
She is from the first generation of data scientists who have prioritized visualization and data mining information sets rather than the over-simplification  that results in limiting reporting to common statistical values.
Her work in labor market intelligence brought the first  "maps"  of occupations and how they relate to one another to the public -- an innovation around accessibility for the average person that uses the rich but underutilized data sets produced by the US Department of Labor Bureau of Labor Statistics.
"Data models are constructed. They contain only some of what we know of the past. So, modeling is more like really thin chicken wire attempting to make the air, land, and sea beneath it conform.  We would serve all to the better if we commonly, regularly acknowledged this and simply keep our collective eyes open."
Dr. Shelley Mason's bioengineering and clinical research form the backdrop to her interest and expertise in data modeling, as well as scientific and industrial process development.
As a pioneer in personalized medicine using sound vibration, Dr. Mason developed cell culture systems as an alternative for animal testing models and tissue replacement therapies. Dr. Mason helps our clients secure funding through grant writing, research new technological ventures, and document results whether for scientific journals or textbooks. She coordinates research activities including recruiting qualified staff and contractors.
She is one of the first of this generation of scientists to extend published analysis to all experimental data, rather than simply the data that reinforces the desired result.
Retired manufacturing manager, Lori Jones was the first woman to rise to Division Manager at a $400 million multi-national manufacturing company founded just after WWII, a promotion occurring in mid-2010s, almost 60 years later.
As an artist and mathematician, Ms. Jones has found a second career as an educator in community college. She was one of the first to mine real global data for classroom instruction and is a primary innovator around bridging skill gaps between algebra and statistical analysis. Students continue to revolutionize themselves in her classroom, going from self-described math phobics to intellectual comfort in research and data analysis, as well as their statistical and algebraic underpinnings.
Ms. Jones' experience has been used extensively to vet career exploration data, tools and presentation. We continue to use her business acumen for all operational matters and as a sage guide for our board.
//InfoSurf Inception//
InfoSurf Consulting was  conceived in 2017, founded in 2018 and launched its first products and free online tools in 2019. The individuals within the collective all have unique backgrounds as information pioneers and innovators, weaving among public and private institutions, from incubator start-ups to hundred-billion dollar organizations.