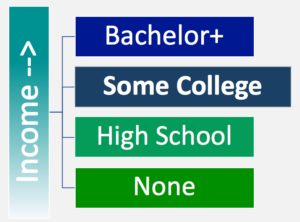 What jobs only require some college? Many disciplines, like the Arts, are best practiced with professional peers. And many new technologies are introduced by professionals with 1-2 year certifications from college or trade school.
Lots of options in different interest areas:
Arts & Humanities ::: Business ::: Healthcare
Industry ::: Science & Math::: Personal & Protective Services
Free Career Explorers for Seekers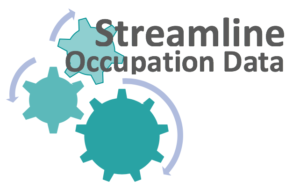 InfoSurf has formatted the complete set of 1100+ occupations from the Bureau of Labor Statistics' O*Net system for easy integration into your web pages.